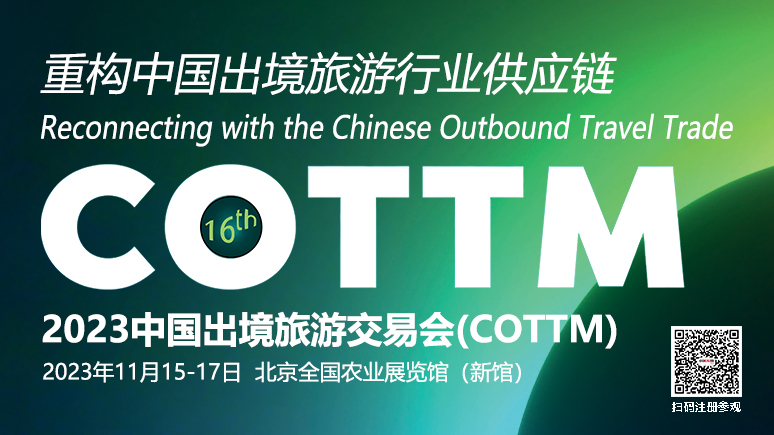 COTTM partners with Africa Travel & Tourism Association (ATTA®), providing Chinese outbound travelers with more high-quality tourism products and services from Africa.
Recently, the organiser of the China Outbound Travel & Tourism Market (COTTM) has set up a partnership with the African Travel & Tourism Association (ATTA®). The cooperation is of great significance in promoting the cooperation and development of the China-Africa tourism industry, and developing more high-quality cultural travel products suitable for Chinese travelers, and learning from each other's experience in sustainable tourism development.
In the new era of building a community with a shared future between China and Africa, the growing trade and investment, cultural and people-to-people exchanges and international cooperation between China and Africa are providing a broad market for cooperation and exchanges in the travel industry.
As the leading and professional travel trade show gathering the most abundant African tourism destinations and resources in the past years, China Outbound Travel & Tourism Market (COTTM) attracts dozens of African tourism resources and suppliers such as tourism boards, Ministries, embassies, hotels, airlines and destination management companies to the Chinese market for promotion and communication. The partnership between COTTM and ATTA® will further help African and Indian Ocean island organisations to promote and connect with Chinese tour operators, thus providing more high-quality travel products and services from Africa to Chinese outbound travellers.
Matt Thompson, Project Director of Tarsus Group, COTTM organiser, commented, "COTTM is delighted to be partnering with African Travel & Tourism Association (ATTA®). With the strong influence of ATTA® in the African travel and tourism industry, COTTM will bring more tourism authorities and private sectors from Africa, providing much more variety of high-quality products and services to Chinese tour operators, and eventually offering more options for Chinese outbound travellers and tourists to meet their demands."
Jon Dank
s
, the CEO of ATTA,
commented, "ATTA® is delighted to be working with COTTM and looking forward to meeting many members of the China travel industry shortly. Founded in 1993, the African Travel and Tourism Association (ATTA®) is a membership association for the industry selling Africa, that has powered worldwide tourism to Africa for nearly thirty years. As the trusted authority on tourism to continent, ATTA® members receive unrivalled benefits via our digital platform and networking events, with market-access to ATTA® member products and suppliers, including hotels, luxury safari lodges, DMCs, airlines and community projects. We're looking forward to COTTM and welcoming industry professionals to the ATTA® membership family".